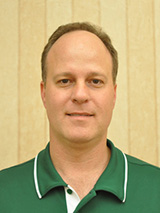 Kevin Riley
President
Since 1999, Kevin has led Riley Electric Company serving as President with the same vision, values, and dedication as his father and grandfather have before him.

After graduating in 1992 with a Bachelor of Science in Electrical Engineering from the University of Missouri-Rolla, currently the Missouri University of Science and Technology, Kevin began his career at Riley Electric Company as an Estimator and Project Manager along with serving as teacher for the Electrical Apprenticeship Program for 5 years.

Kevin is a member of the National Society of Professional Engineers and currently serves on the National Joint Apprenticeship and Training Committee (NJATC) Board of Directors, the National Electrical Contractors Association (NECA) Board of Directors, and has served in the past on the Association of General Contractors (AGC) Board of Directors.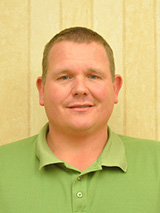 Jason Reed
Safety Director / Consultant
Jason oversees, improves, and implements Riley Electric's Employee Safety and Health Program. He is the Founder and President of Tri-State Safety Management based in Murray, Kentucky. Since 2005, he has managed employee safety and health training, workplace drug screening, jobsite and facility safety compliance audits, implementation of corrective actions and hazard reducing measures, acting as Case Manager for company Worker Compensation Claims, maintaining all OSHA compliance paperwork, and periodically reviewing company safety policies for enhancements and necessary changes.

Jason holds a degree from the renowned Occupational Safety and Health (OSH) program at Murray State University. Coupled with over 15 years of experience in the safety and health field, Jason helps mitigate and/or eliminate all hazards faced by Riley Electric Company employees.

Jason's wide ranging exposure to most all facets of employee workplace safety has led him to firmly believe in the motto: "Safety Pays!"